Agricultural Flamers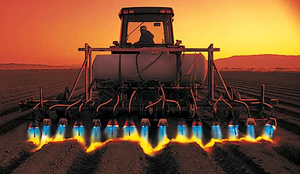 IT'S BACK TO BASICS!

Flaming is a great way to eliminate weeds!

Red Dragon® Agricultural Flamers kill unwanted weeds and grasses, break down old growth to make room for new, destroy insect habitat and provide safe & effective control without the use of pesticides. Prior to herbicides and insecticides, flaming was fast becoming a popular control method in many crops. With so many growers seeking alternatives to pesticides, flaming is making a very successful comeback . . . and this time, we're here to stay. FLAMING: Effective, Economical, and Pesticide Free!  

Not sold online, call for details and pricing!

Click here for videos of Red Dragon® Ag Flaming Equipment in Action!

Check out our on-line agricultural flaming guide for even more information.
Agricultural Flamers